Organize Details in a Story Retelling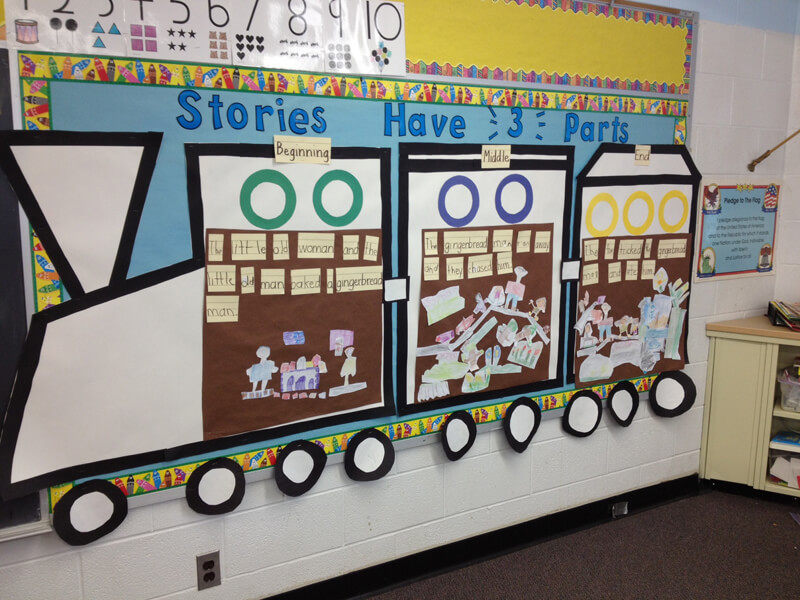 A common after-reading activity is to have primary students retell the text details in order. To make this process more concrete and visual, Westlawn Elementary School (Portland, IN) kindergarten teacher Sara Wolf built a bulletin board display using the Smekens 6-Traits train icon.
The extra-large train parts represent the beginning (engine), middle (middle car), and end (caboose) of a story. For every story that they read during Shared Reading/Interactive Writing time, Sara divides the text into the three sections so her students can "see" the beginning, middle, and end. As they retell the story, she staples up sentence strips and illustrations for each part. She easily removes and replaces them with details for the next book.
Sara also carried this idea over into her Writer's Workshop mini-lessons to reinforce beginning, middle, and end in her students' writing. Sara loves how it's working, and her kids love how huge the train is!