Review Terms & Roots with Headbands
The original game Hedbanz, an entertaining guessing game, can be easily adapted as a vocabulary review activity for the classroom. Using vocabulary terms from any content area, this fast-paced activity will help students recall word meanings automatically.
Simply create a flashcard for each word. (Here's a free source–www.kitzkikz.com/flashcards.) Print the cards on card stock/heavier weight paper so the words aren't readable from the backside. Cut the words apart and place them face down in the center of the group. Supply an elastic headband for each player to put around his forehead and instruct students to tuck a card behind their bands. Print the green direction cards below to teach students the rules of the game.
Change the rules of the game depending on the needs or abilities of your students.
WANT TO ADJUST THE RIGOR? Raise the intensity by setting a time limit for guessing. Or, take the pressure off the headband-player by allowing players to offer him clues. (This also requires all students to think about the word's meaning.)
DON'T HAVE HEADBANDS? No problem. Each player simply holds the card up to his forehead with the word facing out for the others to see.
LOOKING TO ADD A TECH TWIST? Two apps allow students to play this same game using a smart phone or tablet.
Charades! Kids is a free app with categories (e.g., state capitals) or customize your own terms. NOTE: For a small fee, teachers can remove the pop-up ads.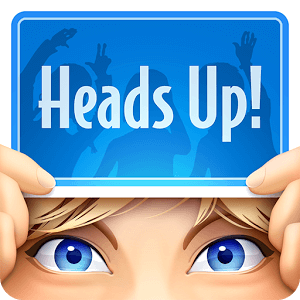 Heads Up! is a popular paid app seen on The Ellen Show that has many pop culture categories. Another version of the paid app Heads Up! Kids uses pictures so kids of any reading level can play. The app allows you to upload your own pictures to customize the vocabulary practice.
Headbands promotes mastering difficult content-area vocabulary as a positive, fun experience. It also provides opportunities for students to experience low-pressure competition when they "play for pride, not a prize."