Use Writing Prompts Effectively
Use Writing Prompts Effectively
Balancing free choice writing with prompted writing in the classroom is important. Students need to develop the skill of on-demand writing.
Write Effective Prompts
Balancing "free choice" writing with prompted writing in the classroom is important. Students need to develop the skill of on-demand writing. However, teachers sometimes draft assignments that sound more like a test question than a prompt. Here are a couple tips: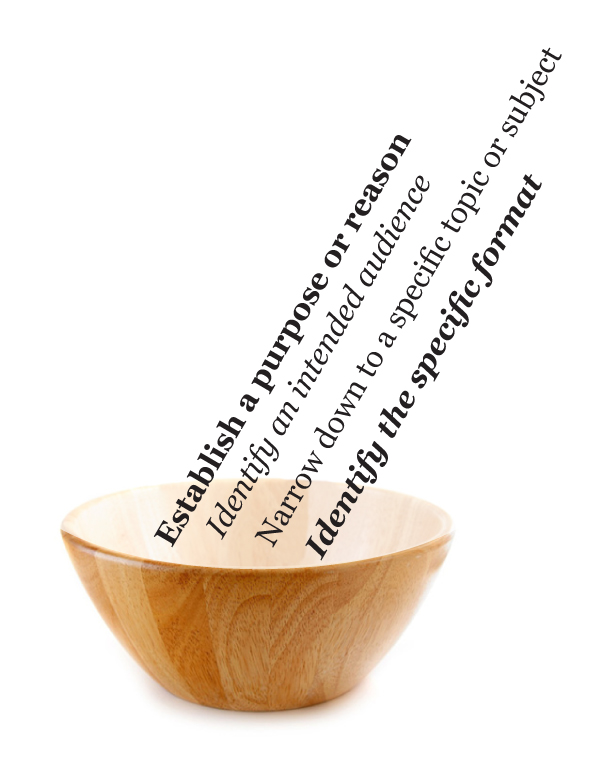 1. Strong prompts elicit a variety of responses. All the students' writings should NOT sound the same. You are not looking for students to simply retell information and demonstrate knowledge. You want them to apply their knowledge in a response.
2. Create a scenario for the writing. Make the reason for writing seem real. This will increase student motivation.
3. When drafting a prompt, first plan the key ingredients: Establish a purpose or reason for writing. Identify an intended audience for the writing. Narrow down to a specific topic or subject matter for the writing. Identify the specific format the writing should be communicated within.
Here are some examples:
Anna Parks, language arts teacher at Norwell High School drafted this prompt after her students read To Kill a Mockingbird.
PURPOSE: to inform
AUDIENCE: Harper Lee
TOPIC: status of manuscript submission (acceptance or rejection)
FORMAT: business letter
PROMPT: You are the editor of Glencoe/McGraw-Hill. In the mail you received the manuscript for To Kill A Mockingbird from Harper Lee. You've read it and now need to write a letter of acceptance or rejection to the author regarding the publication. Your letter should follow the guidelines for formal business letters with all the appropriate parts.
Pam Baker, family & consumer sciences teacher at DeKalb Middle School drafted this prompt for her students. She passed it out along with a piece of pie to each student.
PURPOSE: to influence/to inform
AUDIENCE: restaurant customers
TOPIC: new item added to dessert menu
FORMAT: promotional text (placemat, poster, television advertisement, etc.)
PROMPT: You are a culinary foods expert. You are in the business of helping restaurants write their promotional materials for their new desserts. This is a dessert one of your clients has created, and they have asked you to write a lengthy description that could be used on a placemat, poster, or even a television advertisement. Remember, you are trying to entice the audience, so be descriptive in taste, texture, flavor, ingredients, etc.
And finally, here is a prompt a group of science teachers developed at Huntington North High School.
PURPOSE: to inform
AUDIENCE: (implied) classmates & teacher
TOPIC: how the digestive system works
FORMAT: descriptive essay/story
PROMPT: You are a piece of food about to be eaten. Describe your journey through the body's digestive system from start to finish.
Culminate a Genre Study with a Writing Prompt
A key facet to research involves answering questions based on expert sources. Look for opportunities to practice such fact-finding skills without it always culminating in a long research product. Rather, integrate smaller chunks of the research process that in turn create smaller research products, too.
A smaller research experience might include simply generating a single all-class question to be answered from source reading. The sources could all come from a basket of books pulled off the Classroom Library shelf or a set of teacher-selected hyperlinks or open access to the internet. Regardless of how controlled the sources are, the question drives the students' reading purpose. And if you add a short deadline to the fact-finding mission, now students must evaluate the best sources and use text features to be efficient researchers.
That's what third graders did in Christy Neuenschwander's classroom at Salamonie School (Warren, IN). Christy provided a variety of print texts on transportation—a unit they'd been studying in social studies. She then asked them to research information about the history or evolution of transportation.
Students read independently and jotted facts on sticky notes. (NOTE: This was a focused task for students when they were in Classroom Library while she met with guided reading groups.) At the end of the reading block, the whole class shared out their discovered facts.
Beyond simply calling out information learned, Christy layered another standard to this research experience. She drew a timeline on the board. As students each shared new information, they adhered their sticky facts onto the large timeline. (This also reviewed math sequencing, as often it became necessary for students to move sticky notes to make room for others to keep the dates in progressive order.)
In this short activity, students identified a question, found relevant answers, jotted facts from sources, organized the information—and yet no one wrote a sentence. This is research! This counts!
With this new understanding of research, it's easier to weave such experiences into the classroom more frequently. This inherently builds students' skills making the occasional longer research-writing product less challenging.
Use Mysteries of Harris Burdick for Prompt Writing
One of the best books for prompt writing is entitled The Mysteries of Harris Burdick. The book consists of fourteen black-and-white drawings, each accompanied by a title and a caption, allowing readers to make up their own stories to complement the pictures. It's written by the award-winning author/illustrator Chris Van Allsburg, also known for The Polar Express.
(The Mysteries of Harris Burdick also comes in a portfolio edition with an enlarged, loose sheet for each picture, as well as a newly discovered 15th drawing!)
This is a fabulous book for great writing prompts for creative writing.
GREAT TEACHER COMMENTS
Erica shared:
I have used this story [Harris Burdick] many times in the past 12 years! There is a set of poster size pictures of the different prompts that is available. I find that this is helpful when using it whole class. I line the posters up on the chalk tray and the students are then free to come and look closer at the one that strikes their fancy!
Fort Wayne Community Schools
2010/03/24 at 1:52 PM