Utilize Quizizz for Frequent Formative Assessment
Teachers are constantly conducting various in-process evaluations of student learning. These formative assessments are then used to modify instruction.
Quizizz is a formative assessment option based on a digital game of shuffled questions and answer choices. Quizziz works on any device that has a browser. Android, iOS, and Chrome apps are also available. The game is engaging for students and provides teachers with essential instructional data.
During a "live" game, students, represented by avatars, are competing for points, although each at his own pace and on his own device. (TIP: If a student arrives late, he can join the game in real time using the code displayed.) Throughout a game, hilarious memes add an extra element of fun for students.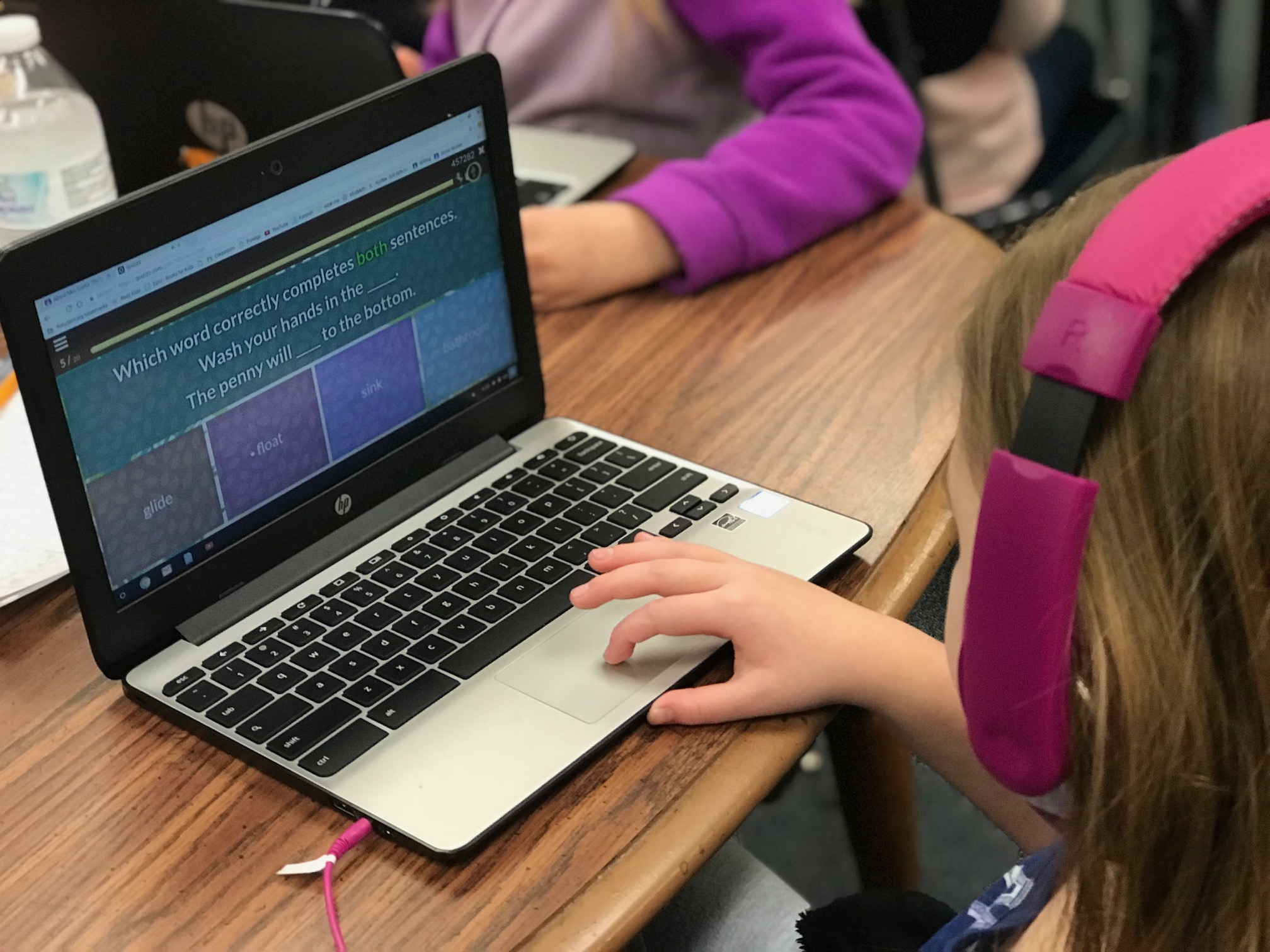 Select, edit, or create a quiz
Using the search bar, type in a standard to discover previously created quizzes by teachers around the world. Review the assessment and use it as is, or "duplicate" it to then edit and customize it.
If none of the pre-made quizzes is appropriate, use the simple online editor to create a new one.
Identify participants
Teachers can start a "live" game in class with the entire group or assign one to students via the "Homework" feature. Don't be misled. "Homework" simply means it is an independent quiz. Therefore, it's a great option for students to complete during independent practice or stations (#gamechanger).
Quizizz is appropriate for all grade levels–even young readers, struggling readers, or ELLs. To differentiate, create questions that are image-based with images for the answer selections.
TIP: If a student accidentally closes the tab during a game, tapping on the link to the game again takes him directly back to the question where he left off (#mindblown)!
Analyze the results
At the completion of a Quizizz, teachers have access to a data matrix that is unique. View the whole class average per question in order to identify the content to reteach everyone. Tap on "Time Taken" feature to see if a student was merely clicking answer choices or truly reading and thinking. These detailed class and student level reports can be downloaded to discuss at PLCs or other data-driven discussions.
For more information on Quizizz, check out this video by Nadine Gilkison.