Reflect, don't revise, before standardized tests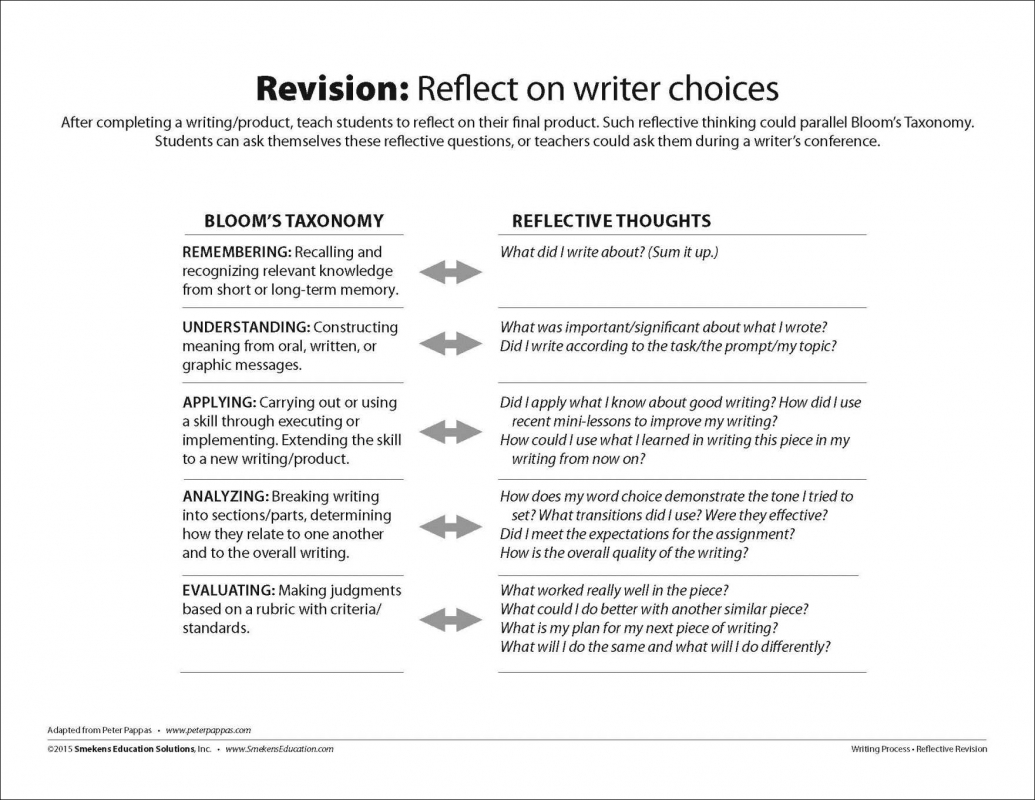 As standardized assessments approach, there is great power in having students reflect on their writing without actually revising it. Reflecting allows students to reread a previous writing and question what they would improve if they had the opportunity to revise the piece. Thus, students are taking advantage of a second look.
However, don't have them actually make those changes. In the weeks before the state assessment, don't consume large amounts of class time executing a step of the writing process that is not measured on the typical assessments. Students do not have the luxury of revision during a one-sitting, first-draft-only standardized writing assessment.
Instead, teach students how to reflect on a draft and then tuck away those ideas for the next on-demand writing prompt they face.